Bliss is an emotional state that is characterized by perfect happiness
(feelings of enjoyment, pleasure, and satisfaction)
In my world a sex workers can earn respect.
A lady like myself has earn her place as your Erotic Fetish Muse.
High powered clients who deserve a more refined experience.
Service that is erotic, lifting you mind for days.
I want to share Silk & Satin Soft Touch Blissisum for your enjoyment.
Mastery: you're a master of your craft, you can expect that I am as well.
Tease and denial takes you to an erotic edge, to higher levels of tantric energy
in the body, mind and spirit.
This higher energy (bliss energy) is levitating.
We will experience bliss together in the same room.
Diva Diamond is a unique energy healer with your willing heart.
She is extremely intoxicating to all of you senses.
Your experience will be a blissful tease using peacock feathers. cashmere, silk and satin etc.
It can be incorporated into your kinky fantasy or role play.
San Jose, California
Discreet Nice Location

Please send Diva a detailed 25 or more words, your email message: Diva's Email
-----
The Happy Domme
Erotic Tease and Denial - Sensual Domination Since 2000
Fetish Diva Diamond Southbay/San Jose, Ca.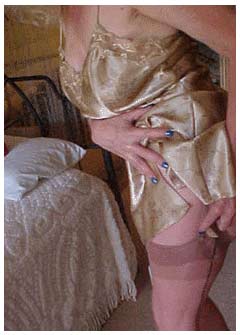 Klixen Soft Play, Experience Playful Bliss

Get out of your mind, get in your body, elevate your senses.
Release your hidden passions with my warms hands and open heart.
Do you need to get out of your box?
Do you long to surrender to a female you can trust?
Light bondage, sensory deprivation, full body sensation play.
Whether you're a novice or an experienced player ..... enjoy.
I'm YOUR MUSE. I will show you the "magic".
Discover the magic in yourself with the Happy Domme, Fetish Diva Diamond.
BDSM (bondage & discipline, dominance & submission, sadism & masochism)
have been over looked and pushed into the dark shadows of the mind.
Allowing yourself to express your inner most fantasies and role plays is where you can
be your true self. This is where you begin to heal from the judgments of others.
What they told you was lie!
Let go!
Blissful Sensual Tantric Soft Touch
It starts with you naked in silk rob. Your eyes are covered with cashmere.
If you dare, you might choose to be lightly tied to plush silk or satin.
Let yourself sink deep into your body
as music sooths your nerves.
Erotic Candles and Warm Hands
Indulge yourself. Worship and honor yourself with Diva Diamond.
As you surrender to the sensations, she will take you to a place of exquisite joy,
a place where you can indulge your magnificent body.
*****
Fetish Mommies kitchen tools
used in the bedroom, her erotic tools
"everyday objects for kinky BDSM fun"
HOT
Finger Warm Wax, Hot Water in eye dropper, Cayenne Pepper, Hot Sauce, Ginger Juice, Your Hot Breath, Smooth Tiger Balm, Warm Cozy Wash cloth,
Hand Warmers, Lighter, Mini Curling Iron, Steam Cleaner

COLD
Ice, Metal Chain, Blunt Knife, 1950's Pearls, Ice Cups/Cubes, Liquid Ice, Air Spray Canned, Frozen Orange Juice Can (branding),
Ice Pack, Butane Applicator

GENTLE SOFT
Rabbit Fur, Fake fur, Real Fur, Feathers, Satin, Silk Scarf, Paint brush, Makeup Brush, Basting Brushes

SHARPEN SENSES - SCRATCH
Vampire gloves, Wartenberg wheel, Forks, Bottle caps, Metal hair brush, Cat Whiskers, Toothpicks, Combs, Fingernails, Fine Gravel,
Cornmeal, Brush, Pipe cleaners, Loofah Sponge, Itching Powder

ART OF PINCH
Clothespins, Clips, Clamps, Teeth Biting, Finger Pinching, Plastic Grips, Alligator Clips, Dancer Castanets

SUCTION
Snake kit, Sucking. Cupping Sets, Floor Vacuum Cleaner (he he he)

VIBRATE
Electric Toothbrushes, Electric wand, Violet wand, Tens unit, Vibrator, Tamiko Massager, Home-made Sybian Machine http://www.sybian.com/sybianindex.html

PERCUSSION - JUMP
noun: drumming, blow, collisiom, impact, shock, sound
Bamboo canes, Hands, Open palms, Flogging, Rubber bands, Studded paddle, tacks, embroidery pins & needles, Crops, Twigs, Branches, Hat pins

SMELL
Essential Oils, Flowers, Pine Branches, Citrus, Vanilla, Cherry, Lemon, Cinnamon, Human scents, Favorite Lotions

TASTING
Popsicles, Chocolate, Honey, Jam, Fresh fruits (prunes), Whipped Cream, Breath Mints, Yummy Lip Gloss, Lipstick

AIR
Fill red enema bag up with air, insert in male's bottom, makes male fart fart fart - very humiliating!
LAUGHING